WOW! 5 years since I wrote this blog about my plugin AWS CDN by WPAdmin. It was exciting to provide something of use to the open source community. Today, I finally launched version 2.0 of this plugin and it wouldnt have been possible if I had not received feedback from the awesome users of WordPress and their support requests on the WordPress forums. for those who were asking for Invalidation will have to wait… sorry 🙁
Oh! one more thing, the request to make a donation now has a separate page and does not show on top of any screens. Having said that, donations really help to keep this plugin afloat. I hope you recognize the efforts required to  provide something that is useful & FREE. If you do, I would appreciate if you would buy me a coffee.
I believe, the plugin is now intuitive with easy to use options and flexible enough to  adapt to various requests.
The key features of version 2.0:
Access Key ID is stored in the database, Secret Key is never stored
Separate page for requesting an SSL certificate from Amazon ACM
Option to verify SSL cert using DNS or Email
Set Pricing Class on CloudFront
List Existing Distributions
List existing SSL certificate
Delete existing SSL certificate
Exclude certain files based on wildcard words. For example: Adding pdf to the wildcard box will not load the pdf files from cdn
Ability to disable cdn on specific pages
Enable / Disable CDN by changing a single value
Download the Plugin from WordPress Directory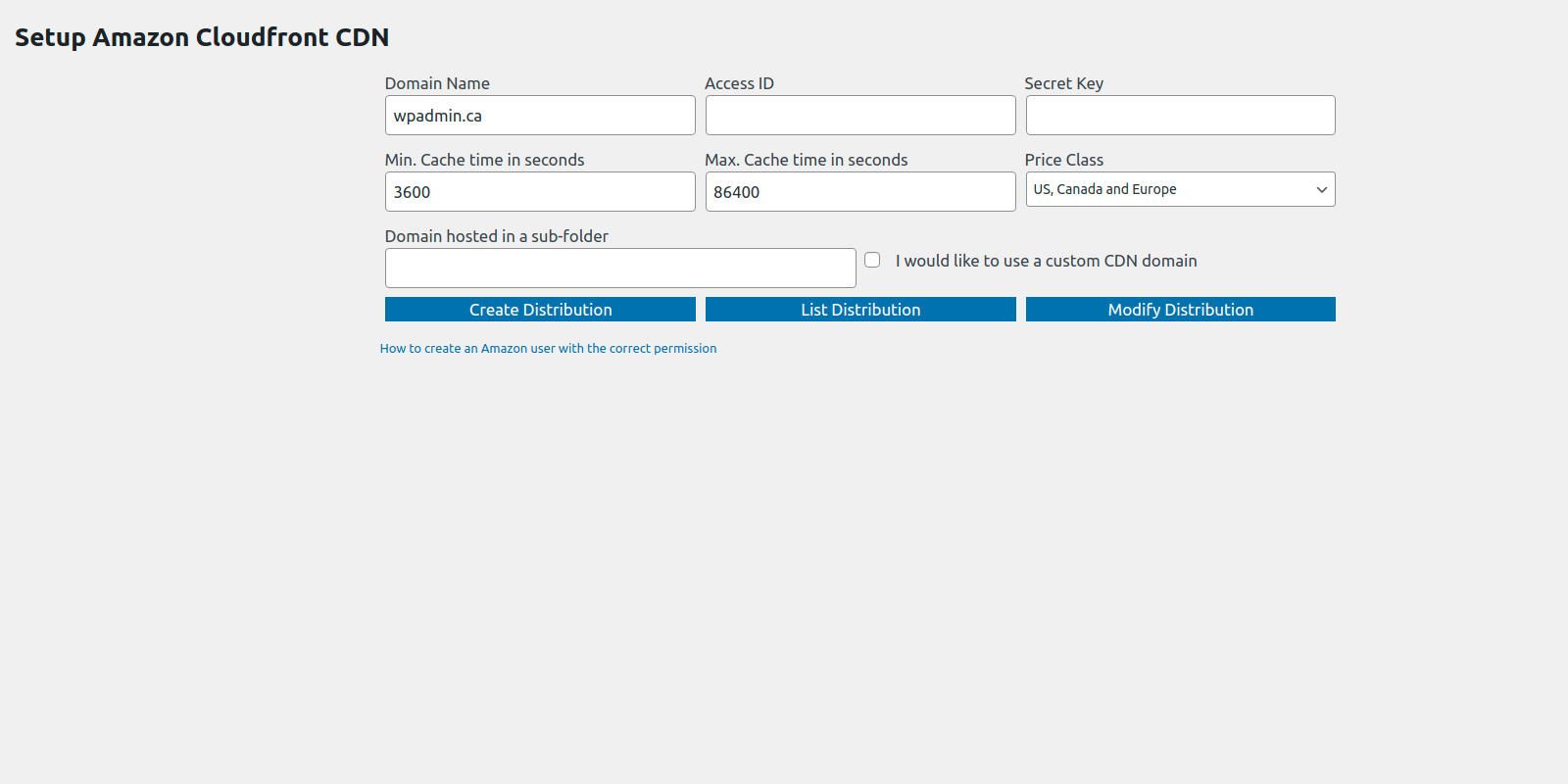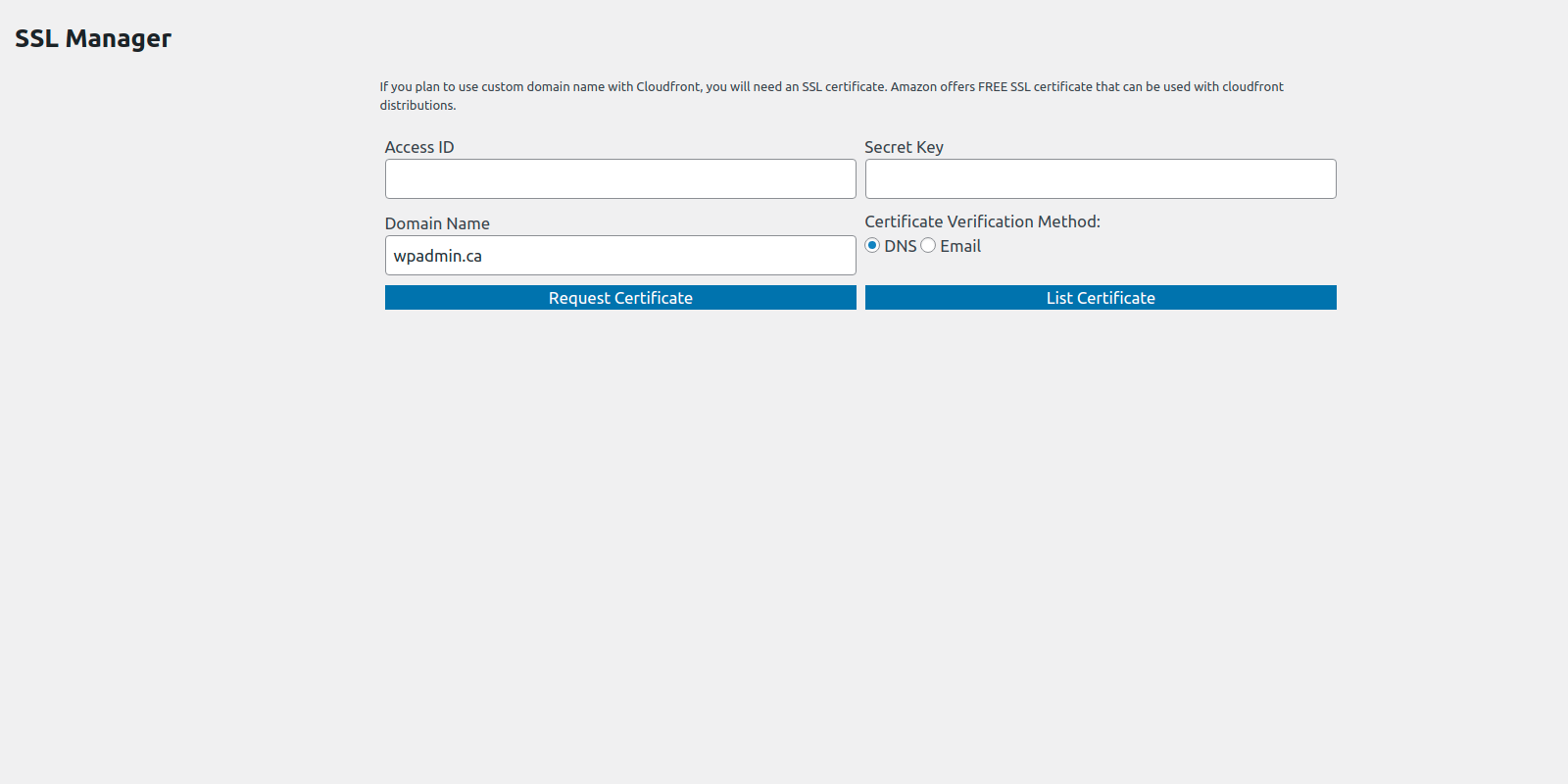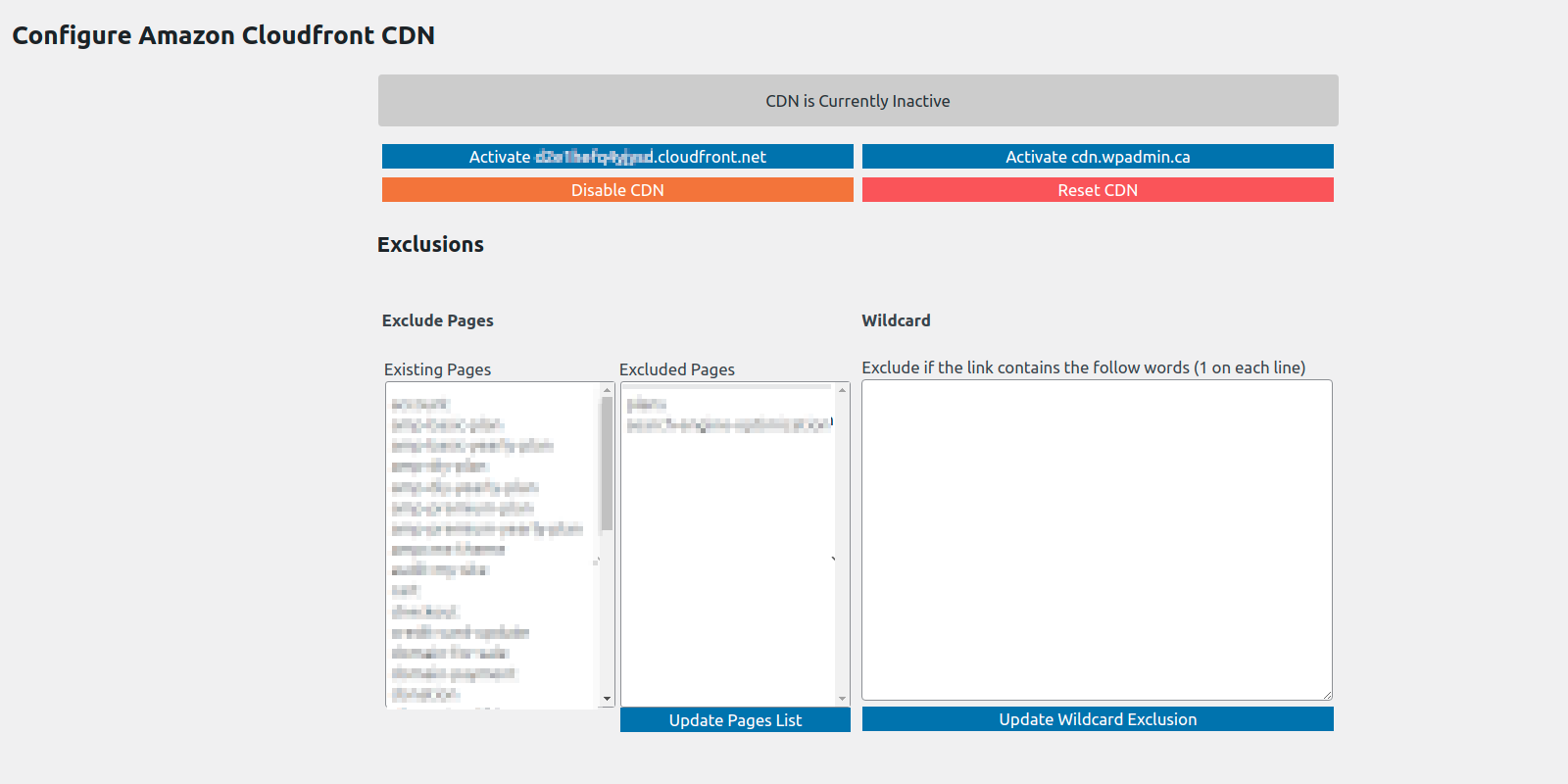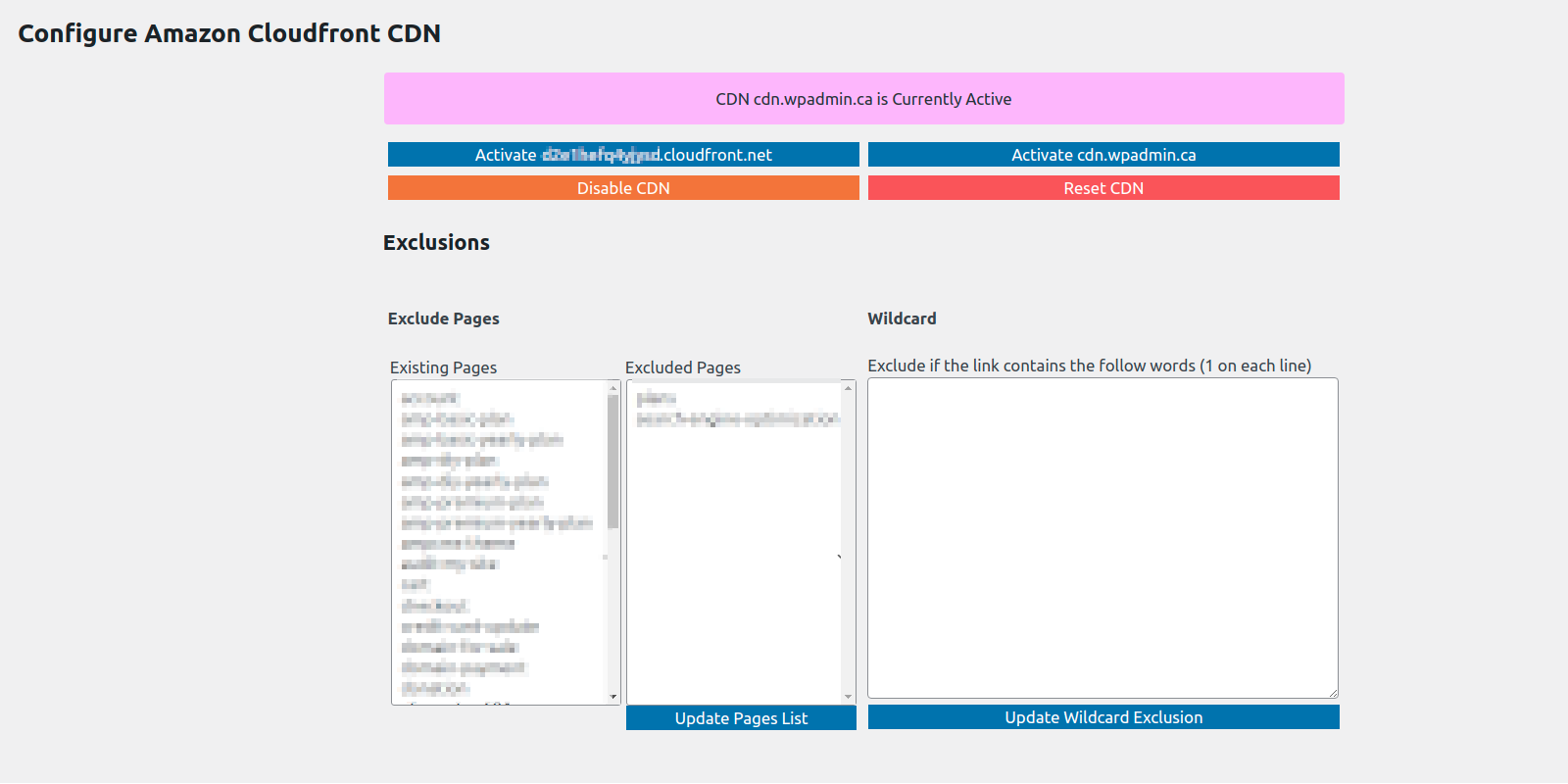 ---
Special Thanks to our Donors
Hillel Zafir *
Robert Beaulieu
Andrea Infusino
Artmyth Vintage
Geir
Antonino Leonardi
Jacob Cunningham
Josh Comolli
Animi Comercio
Randy Goldstein
Dennis Henkes
Adam
Lucas Sanches
Ankit Yadav
Matthew Smithson
Ortup
Simone Gully
Dipak Jha
Mentalne veštine
Yashaswini Venkatesh
Pietro Lacatena
Aston Davies
Ayren Lytle
SB Deals
Errebiweb
The Hosteller Hospitality Pvt. Ltd
Капустин Константин
Stephen Pilon
Beau Brewer Graphic Designer
Jupinder
IHOUSEU Limited
ATN Web Design
SEO Guru
Axel Nitzschner
Knight Industries Pty Ltd
Feiwo Integrated Marketing Co., Ltd
Fire Online
Listl Matthias C
Mathom Solutions **
Social Life Network, Inc.
Andrew Robinson
Tien
Anonymous
Carl Rempel
Tom Guard
7243103 CANADA INC
Randy D. Goldstein **
David Salvador Plaza Delmarés
Driver Rehabilitation Institute Inc.
Anonymous1
Jonathan Calderon
Yaron Sivan
Dave Radovanovic
Next Cinema Studios
Lawrence Backstrom
Christian Listl
P.A.M. van der Heijden
Daniel Burgess
Mohamed Ibrahim *
Ted Ames *
Montenegro de Sobota
Matthew Burgess
Peter Wise
Good e-Reader
Hooman Dadrassan
JJ Trinquet
Madhusudhan Venkadesan
young Lee
Stephen Edwards *
Wollenhöfer Consulting
Daksh Singh
Richard Lapenna
Serban Felea
Benjamin Romvari
DR.SG PTE LTD
* = Multiple Donations
Our Plugin Mentioned on the WWW